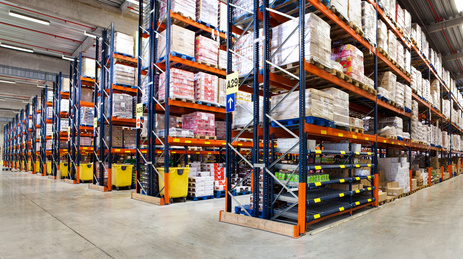 WE OPTIMISE YOUR PROFITABILITY
Product-selling companies need efficient goods distribution and storage logistics. The success of their operations depends on the levels of profitability and efficiency they can attain from efficient management.
A SHARED STORAGE AND DISTRIBUTION SERVICE SUBSTANTIALLY REDUCES OVERHEADS AS THE COMPANY MUST ONLY PAY FOR THE SPACE OCCUPIED BY ITS GOODS AT ANY TIME.
EFFICIENT LOGISTICS INFRASTRUCTURE
Illice Universal Logistics has a widespread network of reliable distributors with modern logistics centres and warehouses throughout Europe. With such a dynamic infrastructure, we can help you by taking care of receiving, storing and distributing goods in a flexible way according to your needs and deadlines.
WE OFFER OUR CLIENTS BESPOKE LOGISTICS SOLUTIONS TO FULLY PROTECT THEIR GOODS.